Attended by more than 250 school leaders representing over 100 schools from a minimum of 60 countries worldwide, the COBIS Annual Conference is a great opportunity to meet with, and learn from, schools located around the world.
Furlong is thrilled to announce that it will be hosting a roundtable discussion at this year's virtual conference, on Wednesday 12thMay 2021 at 13.15 entitled;
The Digital Shift: Key findings from our schools learning to combat the mental and physical challenges of online teaching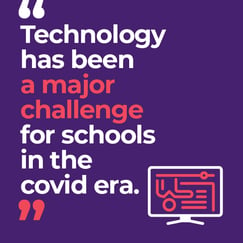 Online learning and the way it has changed education, especially this last year, is a really important subject to us. Fully understanding the true impact of this year on schools means that we can deliver the best service possible to our schools, as well as informing the development of new products and services that can be adapted to an ever-changing learning environment.
In advance of the conference we have been reaching out to schools to explore how they have tackled the mental and physical challenges of online learning this last year. The results have been fascinating and despite the range of schools we have spoken to, there are definitely patterns and parallel issues emerging.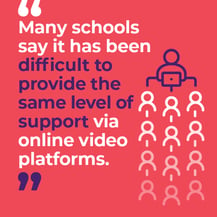 For example, when discussing the aspects of school life that schools found particularly challenging during the past year, every school we have spoken to has highlighted technology as an area they struggled with.
As one of our independent boys boarding schools explained, the challenge has never really gone away. At first it was initial set-up and making sure everyone (teachers and pupils alike) had the right technology available to them, but then the real difficulty came from having no control over vital elements such as the individual devices being used or consistent and reliable internet connections.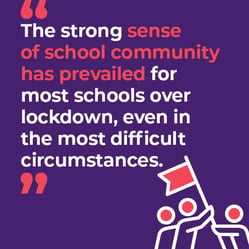 It's also clear that many schools use similar tools to manage tasks and perhaps unsurprisingly it's the same tools we've all become very familiar with other the last 12 months! The schools we have spoken to so far, all stated that they have used MS Teams, Zoom or similar platforms when talking to parents, colleagues and students.
Whilst these tools allow the users to see each other's faces and share screens and information, encouraging, supporting and motivating individuals can be very difficult, especially as this environment it is so different from a classroom environment where it is possible to be truly interactive.
However, it's been really touching to see from our conversations that a strong sense of school community has prevailed for most schools, even in the most difficult circumstances. As one of the independent schools we've spoken to explains;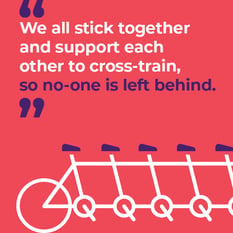 "We all stick together and support one another to cross-train and ensure no one is left behind"
And one of the state schools adds that everyone must;
"Understand that these are unprecedented times and we can't necessarily do what we want to….(We need to) keep in touch and share good practice; be kind to ourselves and try to keep people in the loop regarding decisions and rapidly changing advice and directives"
It's clear that communication has been key and something that all schools have considered carefully. For some this has led to an "Open Team Session" where people can drop in and out whenever they need to, whilst others have held regular virtual events such as quizzes and webinars.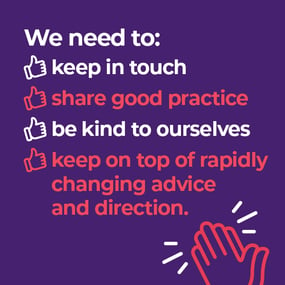 In the lead-up to the COBIS Annual Conference we will be continuing to delve into online learning and exploring schools' experiences so that we can feed back our findings about engaging a positive mind-set, encouraging interaction from students and more. We will also be announcing more information about the roundtable including special guests and how it's possible to join in the discussion. Keep an eye on our blog, Twitter and LinkedIn pages for more details.
If you work at a school and would like to share your experiences with us, we would love to hear from you. Contact us today to find out more.