For a while now, data collection and analysis have been at the heart of education, enabling key stakeholders within school communities the ability to measure what is working well, where improvements could be made and making accurate forecasts for the school year. Nowhere else is this more crucial than in terms of tracking the pastoral and academic progress of pupils, which is why Furlong are pouring our collective expertise into this area so that the analytics tools within SchoolBase are effective for our schools.
So, what have we done?
We have listened to our schools. They have asked to be able to access and analyse their data in an easier way; we have now made that possible. There has always been the opportunity to obtain analytics from SchoolBase, but not the option to visually represent them within the system so that they are easily accessible. Well, now you can!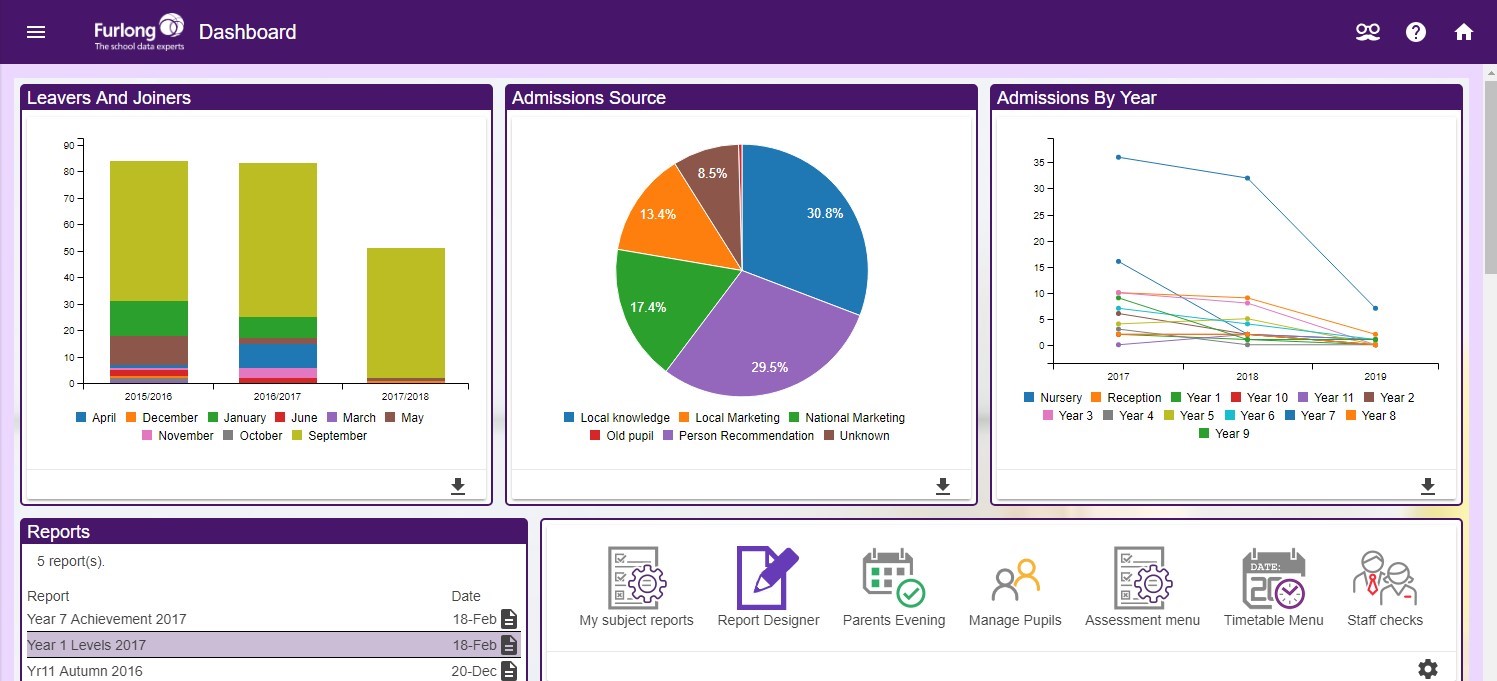 The Analytics Dashboard in action
At the end of January 2019, should you choose to, you will be able to view your analytics as soon as you log onto SchoolBase. We have developed a gadget that enables your data to be viewed in high-definition visual formats on your Dashboard. The clear images, as well as the choice of graphs and charts enables any department within your school the opportunity to perform swift, accurate analysis and make informed decisions.

Take control of how you see your data
Helping to create value from your data
Encouraging a culture within your school where data analysis is taken seriously is the first step in creating value for the data you collect. After all, what's the point in collecting data when it is not used afterwards and action points are not created? With the visual aid of charts and graphs, as well as the ease of access, we aim to make your data understandable, tangible and enable everyone within your school, regardless of what department they work for, the opportunity to take make positive changes using the data they collect. That way, everyone is working towards the excellence of the school.
For more information, please contact our Support Team on +44 (0) 1264 354 111, supportcalls@furlongsolutions.com or raise a ticket with them on Freshdesk.